I posted this on Instagram yesterday, but here it is in full HD –
This is what the night sky looks like over LA when there is less light pollution. I shot this a few weeks ago from Mt. Wilson as the entire LA basin was covered in fog. The long exposures show the light of the city leaking through the fog, but to the naked eye, it appeared dark. With the considerable decrease in light making it to the sky, the stars show through.
After spending a few hours shooting this timelapse, I was driving back down to the city when I spotted the Milky Way visible directly over the city. I pulled over and captured this shot –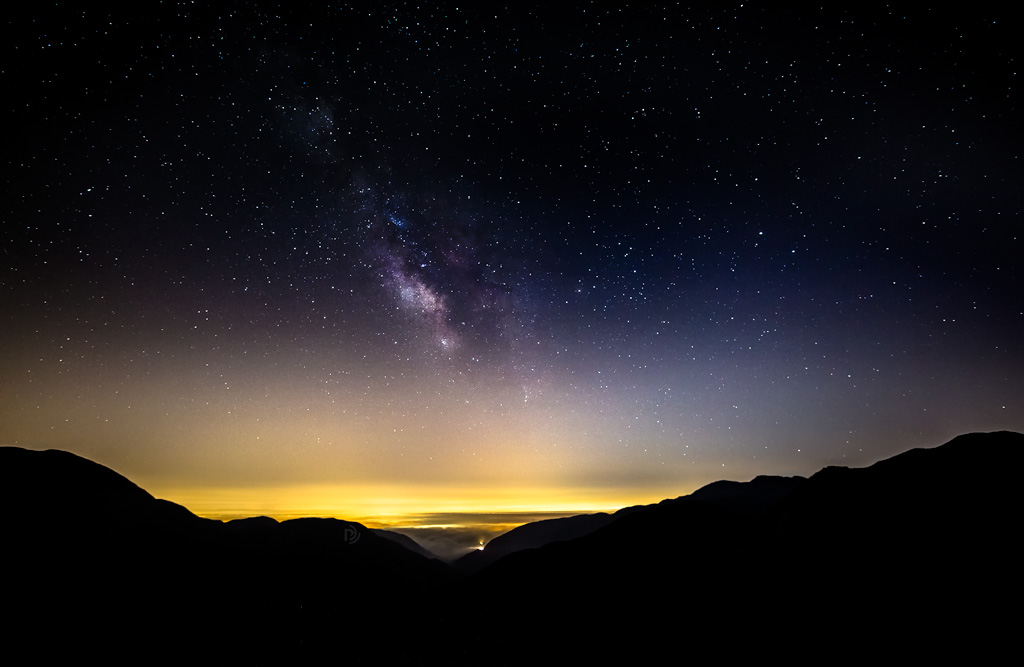 It's amazing how much you can see when the city is shrouded in fog.
Music: Tenebrous Brothers Carnival – Mermaid, Kevin MacLeod (incompetech.com)
[fb_button]
[bws_googleplusone]