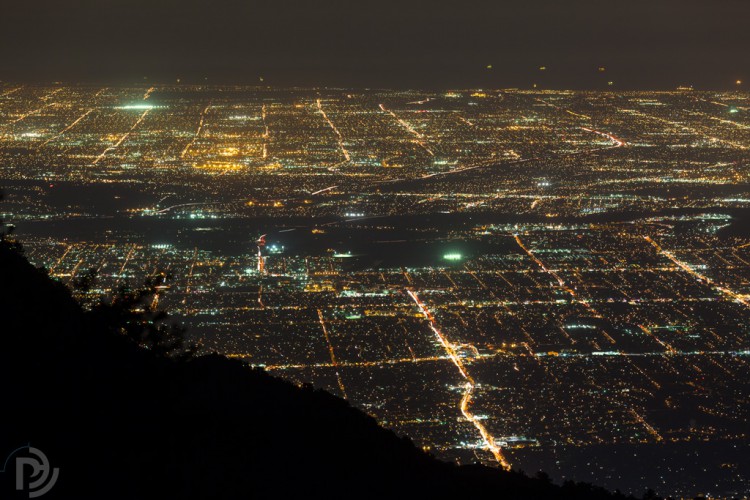 I made the trip up to Mt. Wilson twice this weekend. I can't get over what an amazing place this is.
The first and obvious observation is that the view of the LA basin is out of this world, especially at night. The view stretches all the way from the San Fernando Valley in the west to the Inland Empire in the east, and from Altadena in the foothills to Long Beach and Orange County in the south. On a clear day, you can see all the way to Santa Catalina Island, over 60 miles away. The scale is staggering.



But there is a lot more to this place. While only 3 miles in distance from Altadena and other suburbs, this place is fully in nature. At night, the only noise that can be heard up here is the crickets chirping and the occasional animal scampering around in the bush. It's a powerful experience when combined with looking down on the bustling city, with literally millions of people within your field of view going about their lives.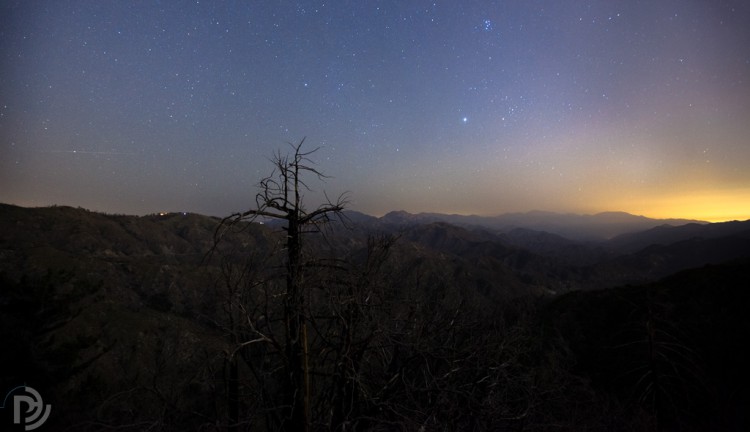 Inside the San Gabriel mountains at 2:00AM, with the glow of the Inland Empire at far right
And once you're in the mountains, the light pollution of the megapolis below quickly begins to fade away. This is by no means the darkest place around, but it's much darker than one would expect for being so close to the city. There are signs of the city in the distance, but it is entirely possible to immerse yourself in a true natural setting with only a 30 minute drive from Downtown Los Angeles.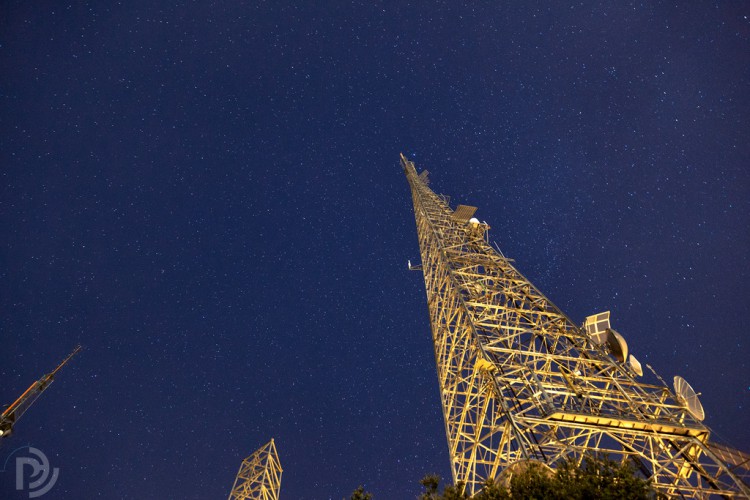 Make a 180 degree turn from viewing the city, look up, and this is what you'll see.
So here's the other thing about Mt. Wilson that adds a totally different element. At the peak of the mountain, where there is a unfettered view of the entirety of metro Los Angeles, sits an array of communication towers, beaming out every major radio and television station to the US's second largest media market. When right next to these towers, electronics begin acting strange, radio and cell phone communications become hit or miss, and unfamiliar noises can often be heard emanating from the towers and their transmitter buildings. Sitting in the midst of all this technology and an incredible amount of RF adds another layer – a somewhat ominous one – to the experience.
While I do love the city, its character, and its energy, I am so happy to have so many easy paths of escape – the ocean, the mountains, the desert, and in the distance, the great and varied beauty of the American west.
[fb_button]
[bws_googleplusone]